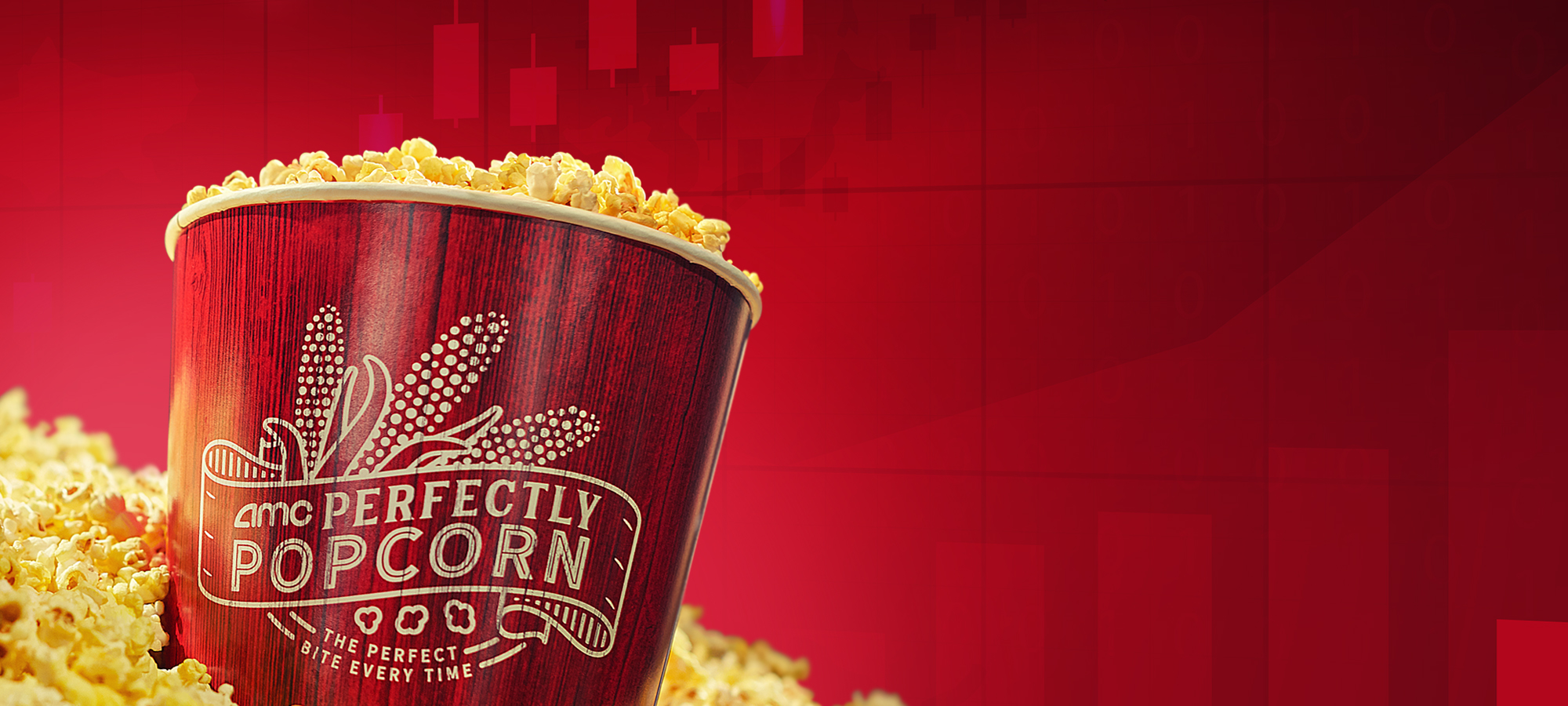 Back in February we talked about the interesting market dynamics that sent Gamestop from mall video game retailer obscurity to stock market phenom. Before capturing the hearts, minds and investment accounts of retail investors, Gamestop was a dying mall store in a year of close to no mall foot traffic. GME traded as low as $2.57 in April of 2020 before a passionate group of investors, plus some technical aspects of market structure sent the price to $483 in January 2021.
What does this have to do with the movies?
At the time, r/Wallstreetbets, the forum that drove the popularity of the GME trade, started looking for other companies to fall in love with. The found a most willing partner in AMC.
Movie Theatres suffered from declining attendance and revenue well before 2020 struck.
AMC (short for American Multi-Cinema) operates movie theaters all over the US and Europe. Like Gamestop, foot traffic all but disappeared in 2020. This was in the industry wide context of stagnant revenues and declining attendance since 2012. As Netflix, Disney+ and HBO Max provided better and better content, the movie industry failed to produce an experience that rivaled the customer's own living room.
They're just a big fish in a dying industry.
-New Perspectives, Inc Analyst Meredith DeLaune
AMC took in about one of every three movie ticket dollars in 2019. To get that large share of revenue they increased borrowings and paid higher and higher rents, eating into any potential increased profit. In the finance world, many investors saw their troubles and sold, or even sold the company short betting that the share price would fall further. The stock price went as low as $1.95 in March and April 2020.
In January 2021, the stock price hit a new low of $1.91.
Alongside the successful investing experience provided by Gamestop, investors at r/Wallstreetbets turned their sights to AMC. Unlike executives at Gamestop, however, AMC took full advantage of this newfound popularity. On January 25 AMC announced that they had raised $917 Million in new capital. Over the next two days, at a share price around $5, the company raised another $304.8 Million by selling shares directly into the open market.
Over the next few months, with Covid restrictions easing, AMC announced theaters opening across the country. On May 9th, they used all of this good news to raise another $428 Million at a share price around $10. June 1st they raised an additional $230 Million, selling shares privately to a fund called Mudrick Capital at a price of around $27 per share. This vote of confidence sent the stock price up further. While Mudrick sold their shares the next day for a large profit, AMC went back to the market as well, selling $587 Million more at a share price of around $50. At the same time, they announced that all shareholders would be eligible to claim a free large popcorn this summer (click here if you are a shareholder and want your popcorn!).
What is next for AMC? A rising share price indicates rising demand for the shares. AMC appropriately noticed their rising price and gave the market what it was demanding - more shares. While 2021 and 2022 will likely bring in more revenue than 2020, clever financing will only keep the company afloat for so long. The funds raised this year are only a little more than this year's lease obligations. With more movies being released online it might take more than a free popcorn to draw you out of your own living room.
We talk about shareholders being the owners of a company. With the "popcorn dividend" AMC has truly connected shareholding with ownership in a meaningful way. After all, if you owned a movie theatre yourself, wouldn't you treat yourself to a free popcorn every now and then? Imagine if Delta sent shareholders frequent flyer points, or Shell offered a free tank of gas every now and then. This would bring a whole new dimension to "investing in what you know."